As I've mentioned before, Instagram is fast becoming the place where I spot clothes and styles I like. I've discovered a whole range of designers I would have never heard before if I hadn't used Instagram and followed the right people. So over the last 6-12 months I've started to see more and more photos features clothes produced by a brand called "Fear Of God".
The brand Fear Of God was created by it's founder Jerry Lorenzo who describes the style as "Chic grunge" which you can identify with very clearly. He focuses on layering and using oversized t-shirts and tops to give the appearance of something quite relaxed and blended. Below is a quote from an interview he gave about the conception of the brand:
"I never had a purpose for a brand; I would never do a brand just to have a cool perspective out on clothing. I wanted to do something that also left you with a greater purpose or inspired you some other way besides clothes. I was reading this devotion with my parents and we were talking about how clouds and darkness were around God's kingdom, and it wasn't in a way of him being a dark God, but just understanding the depths of his kingdom—there's layers to him beyond our understanding. I wanted to do something to communicate this dark side in a cool way, and inspire people about what I felt was my truth. It was a combination of that dark message and me believing in myself and my aesthetic… then I started putting pieces together, and risking my savings and my family on trying to start this brand."
The popularity of Fear Of God has again been elevated by the likes of Kanye West, who wore a Fear Of God shirt in his Bound music video (probably better known for Kim Kardashian being naked riding a motorbike..).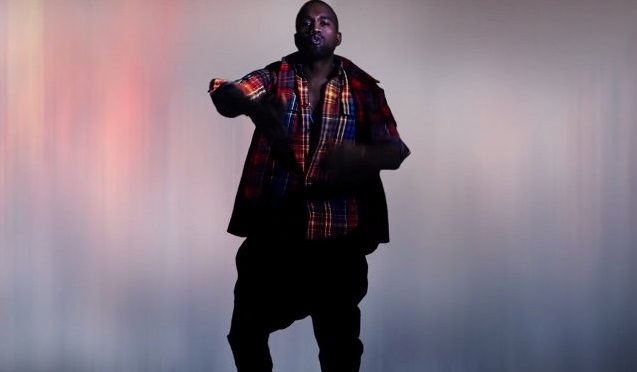 More recently celebrities like Justin Bieber can be seen wearing a range of their vintage rock t-shirts, often featuring Metallica. I really like this style, especially when it's part of a layered look but unfortunately they're incredibly rare and can only be found on eBay where they sell from anything between $500-$1000 each.
Another look from Justin Biebers Instagram account shows a range of the Fear of God shirts, the red and black checked short sleeve flannel shirt looks great too, on the official website there is a similar one from the completely sold out third collection.
I will certainly be on the look out for the next collection by Fear Of God and will get my hands on that red shirt at some point!
Featured image credit by http://trnsd90.com/