It's no secret that two of my favourite trainers / sneakers this year have been the Yeezy Boost 350 and the Adidas Ultra Boost. Both are exceptional shoes, comfortable, stylish and VERY sought after so imagine my surprise when I saw a photo of David Beckham wearing what seemed to be a blend of the two, creating a Yeezy Ultra Boost.
I went on the hunt for a pair and found nothing but magazine articles about sightings of the shoe but no-where to actual buy from. A few months ago I found a pair on eBay for about £200 but unfortunately I lost the bidding war, then as luck would have it last week I found another pair in size 9 and won them on eBay.
I was a little skeptical about what the quality would be like, especially when I opened the box it was covered in Chinese letters however I can put those fears to rest. The shoe has obviously been custom made by taking the sole of what I assume to be fake Yeezy's and then forged together with a replica black Ultra Boost. If you look closely you can tell, the boost material isn't as spongy as a real one and the tongue doesn't have the Adidas logo on the front.
Firstly I don't really mind that much about the quality of the shoe, I knew what I was getting and that's what I have; a very slick looking pair of Yeezy Ultra Boosts. It's not made to the quality you expect from the normal boosts and inside the shoe it doesn't feature a proper inner sole either. Regardless of that I still think it looks fantastic and if Adidas was to release something like this properly it would sell faster than anything before (take note execs).
One note, be careful of Instgram accounts that sell these too, some are charging £350-£500 for these which would be a silly price to pay – find them on eBay if you can.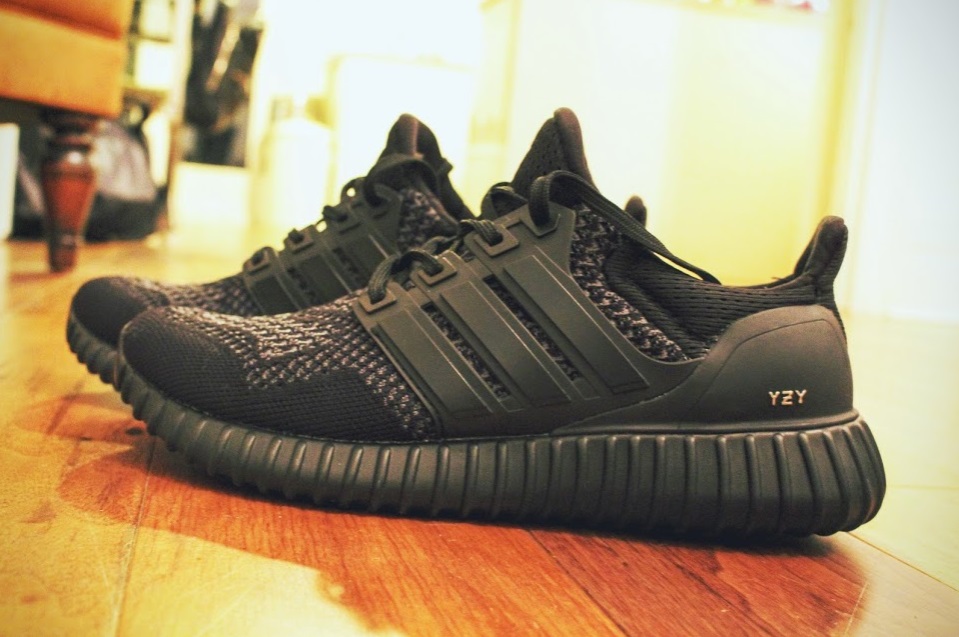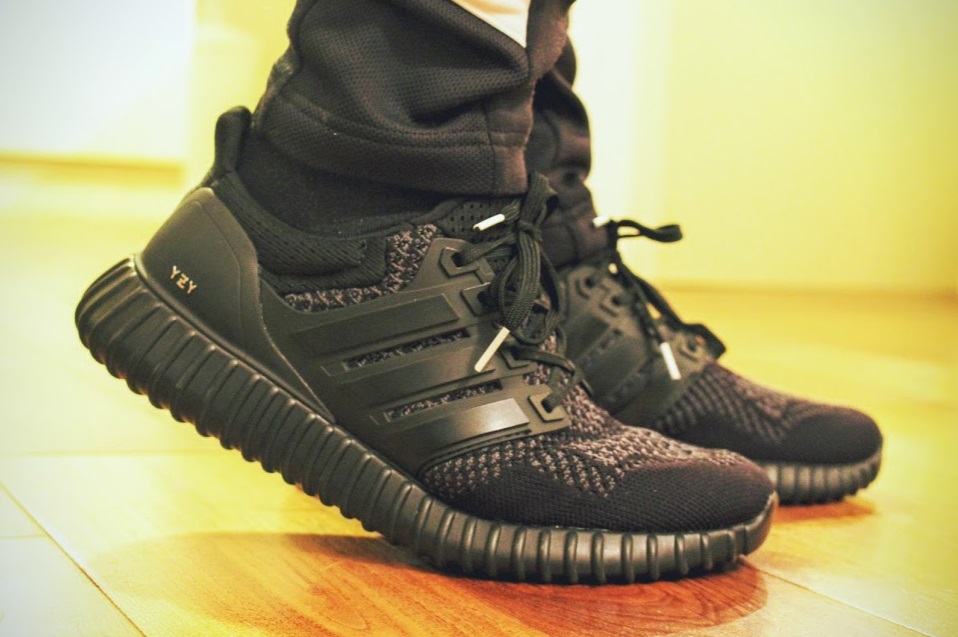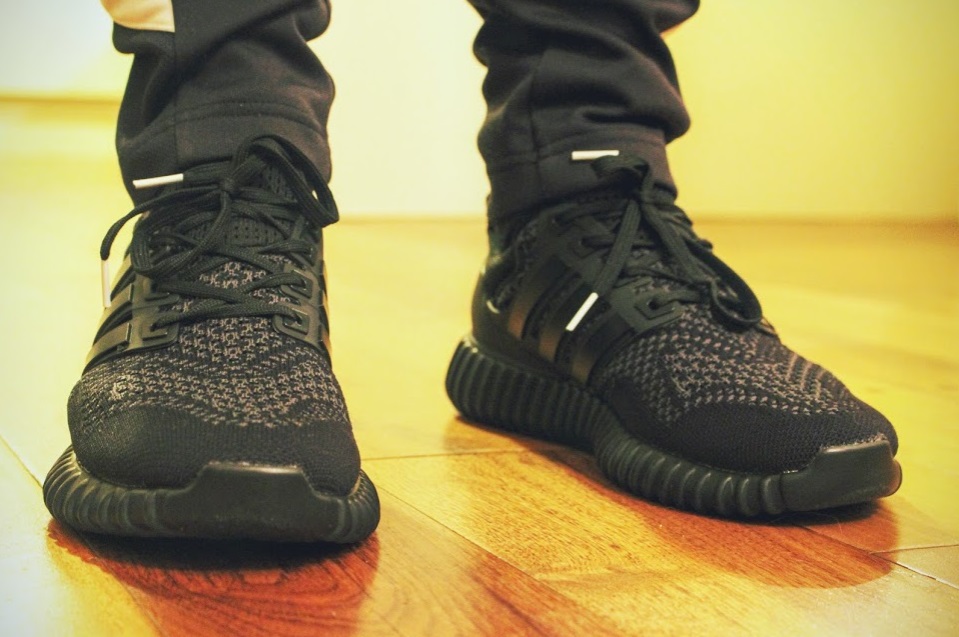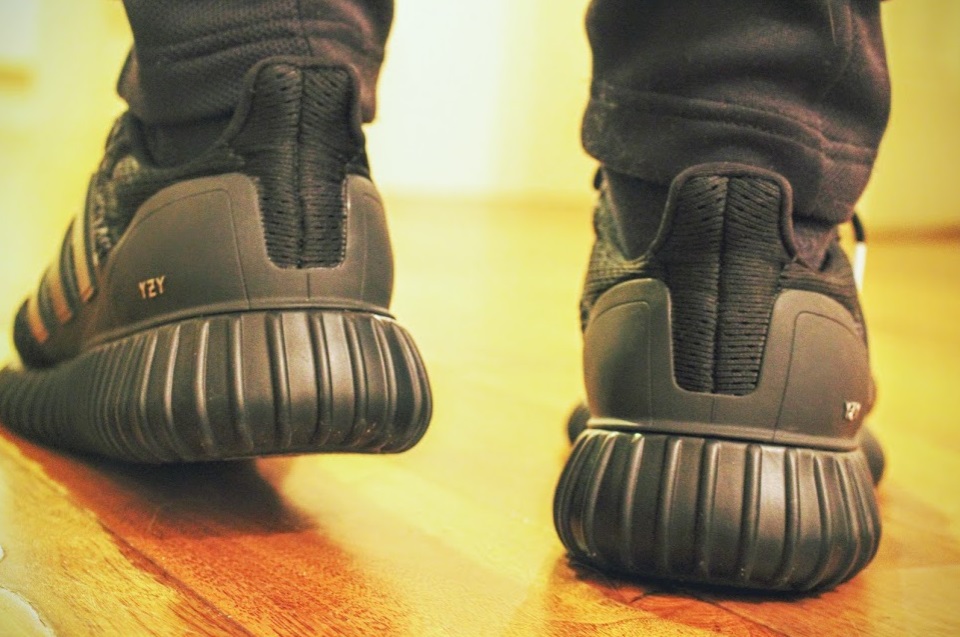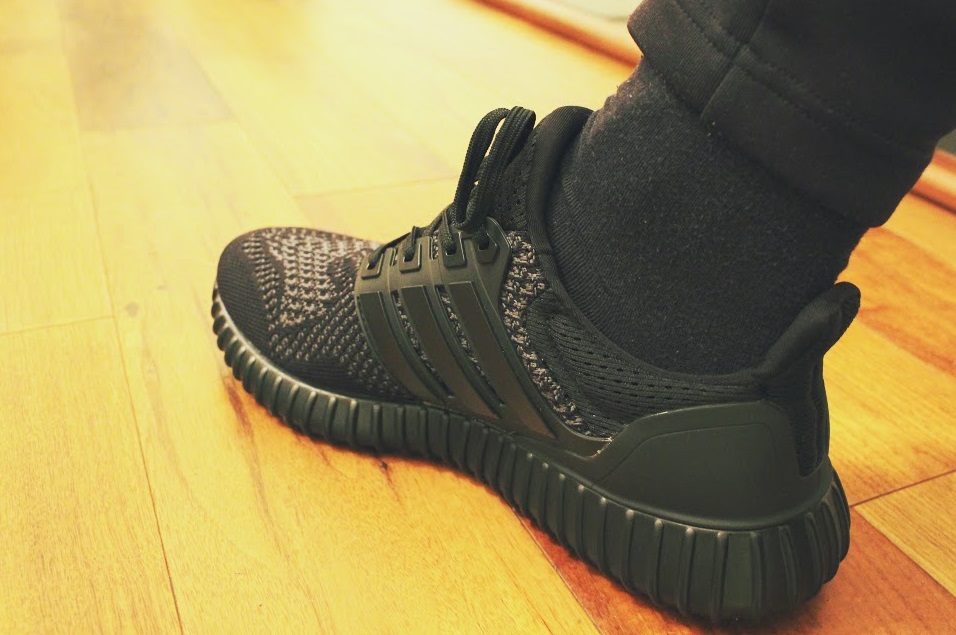 Yeezy Ultra Boost Custom
Comfort -

70%

Price -

85%

Look -

93%
Yeezy Boost Custom Summary
These shoes look fantastic but fall short on quality and comfort, if Adidas was to make them officially they would the most popular sneaker out in 2016