This is my third guide on how to spot fake Yeezys and its important to keep up to date with all the latest techniques used on the replicas.If you Haven't already seen my other two guides on spotting fakes on V1's and V2 Beluga's check out the links. This guide is for the black and red version that was released around Black Friday 2016.
1. The box – as usual the fake boxes will be worn out, flimsy and have the sticker on the wrong end (it should not be on the end that opens), this particular fake I bought on eBay even has Chinese scribbles in pencil too.
2. The Ape Sticker – a new addition to spotting fake Yeezy's is whether or not the boxes come with a small round white sticker with the letters "APE" followed by a number; the genuine pair I bought had the number "20" on it.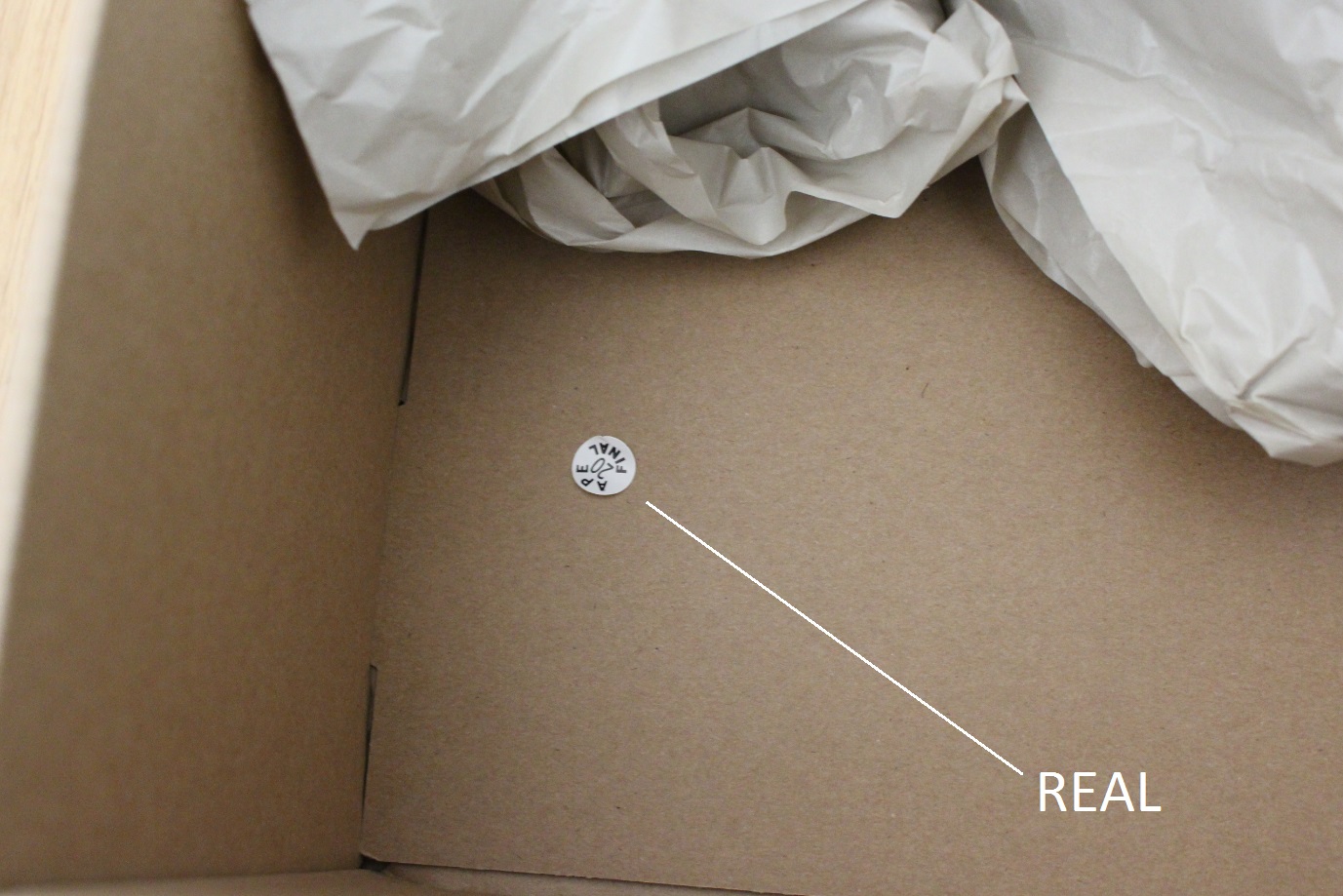 3. The Red Stripe – its worth noting in these photos that because of the lighting some look orange but I can assure you the right tone is red/pink. The shape is the most noticeable difference, the real stripe should be well spaced and feature a smooth curve. Replicas will usually be slightly off to one side and not have a smooth curve, as you can see below:
4. The font – again on the V2's the writing on the sides in the strip is a giveaway for fakes and replicas, the "SPLY – 350" should not appear italic.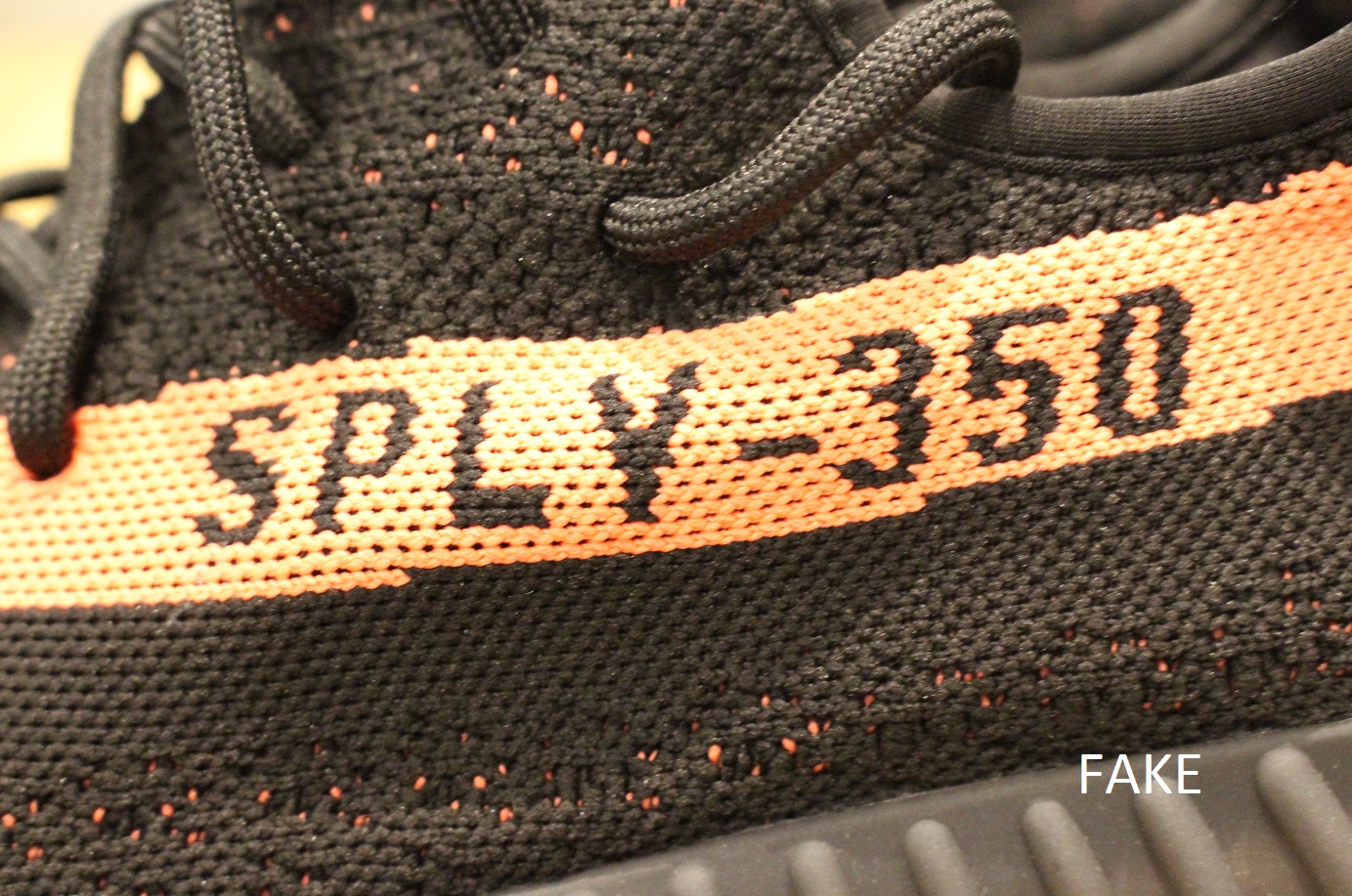 5. The Back Stripe – its worth looking at how the stripe ends at the back of the shoe, a real pair will continue to quite thick after the stitching whereas some fakes pretty much stop on the stitching. Also the shape of the stripe on real pairs should be straight, fakes appear quite pointed, as you can see on the close up photos.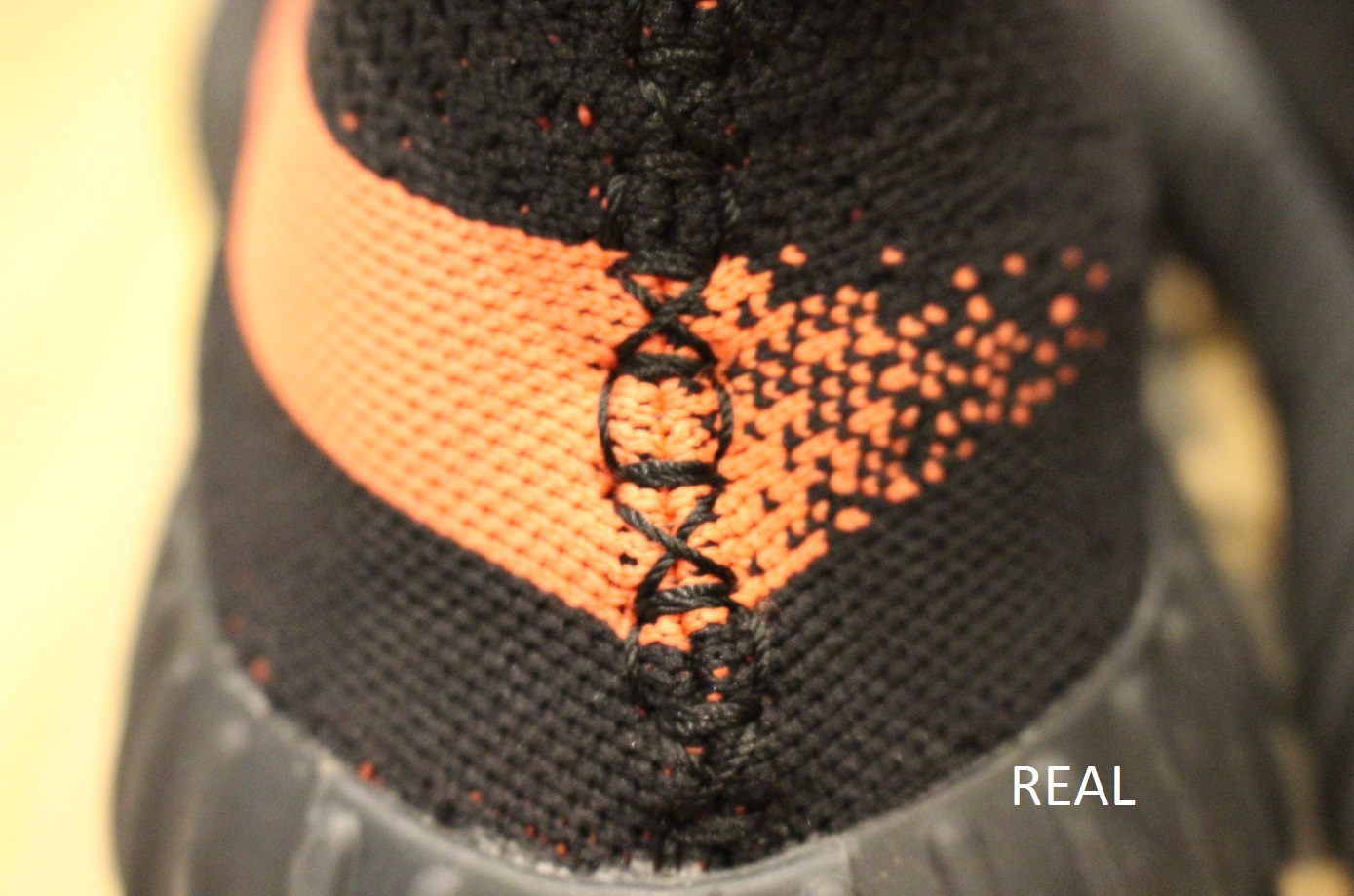 6. The Sole – as per the V2 Belugas a real pair should almost be transparent on the bottom, fakes and replicas tend not to have that appearance.
7. The laces – this seems to be a common fault in the replicas (both V1 and V2) but the ends of the laces should not be white.
8. The Heel – there should be visible stitching around the inside edges, this is usually missing on replicas. The width of the heel should be quite thin, the fake are often much wider as you can see below. 
Just remember to be careful when buying online from non-official places, there are some very obvious other signs too. I would typically not buy a pair of yeezy's if one or more of these features on the listing:
Comes with a Yeezy bag
Comes with Yeezy socks
No receipt
Any pair under £200 or $200 (sorry folks, unless you cop a release pair you will not find a genuine pair for this price)
Damaged box
No box
Any footlocker receipt