You'll know I'm a big fan of Yeezy Boost's, I've reviewed the Season 1 Pirate Blacks, Moonrocks and have even written a guide on how to spot fake Yeezy Boosts. Like so many other people I was extremely excited about the new season releases, starting with the "Beluga" colourway.
Having seen all the marketing materials months in advance as well as Kanye being "spotted" wearing his new shoes on Instagram I was interested to know how they stacked up against the first releases, which I love. I tried to get the shoe through Adidas and Adidas confirmed app but no joy, luckily I knew someone personally in the industry who could sort me out at RRP of £130.
So on tothe Yeezy Boost 350 V2 review…firstly the shape is different, the shoe has more angles, more of a bent to it. This is most noticeable in the sole which creeps up around the whole outside of the shoe and this is the part which I think is improved on the previous style. The material is knitted on top and it feels thicker/coarser than before which makes the overall shape more rigid. Finally the feel is a different shape and padded within, the overall style features the bright orange stripe with the letters "SPLY – 350".
Visually this is a nice sneaker, the colours are bright and they stand out, which I like very much and the styling of the sole/rim is unique. The issues I have with the version 2 is the comfort; I have worn them 3 times all day and my feet hurt every single day. The sizing is meant to be exactly the same but they do not fit as well as the previous versions, it seems to be the height of the material, my toes have no-where to go. I will try this again with a 9 and a half but I'm not convinced the sizing is the problem.
**Update – after 4 wears and loosening the laces it is more comfortable than first thought, if you're going to wear them laced properly go for a .5 size above
Overall I like this release, it's up there but for me a sneaker has to be on point with comfort and this is where these 350 V2 Beluga's are let down.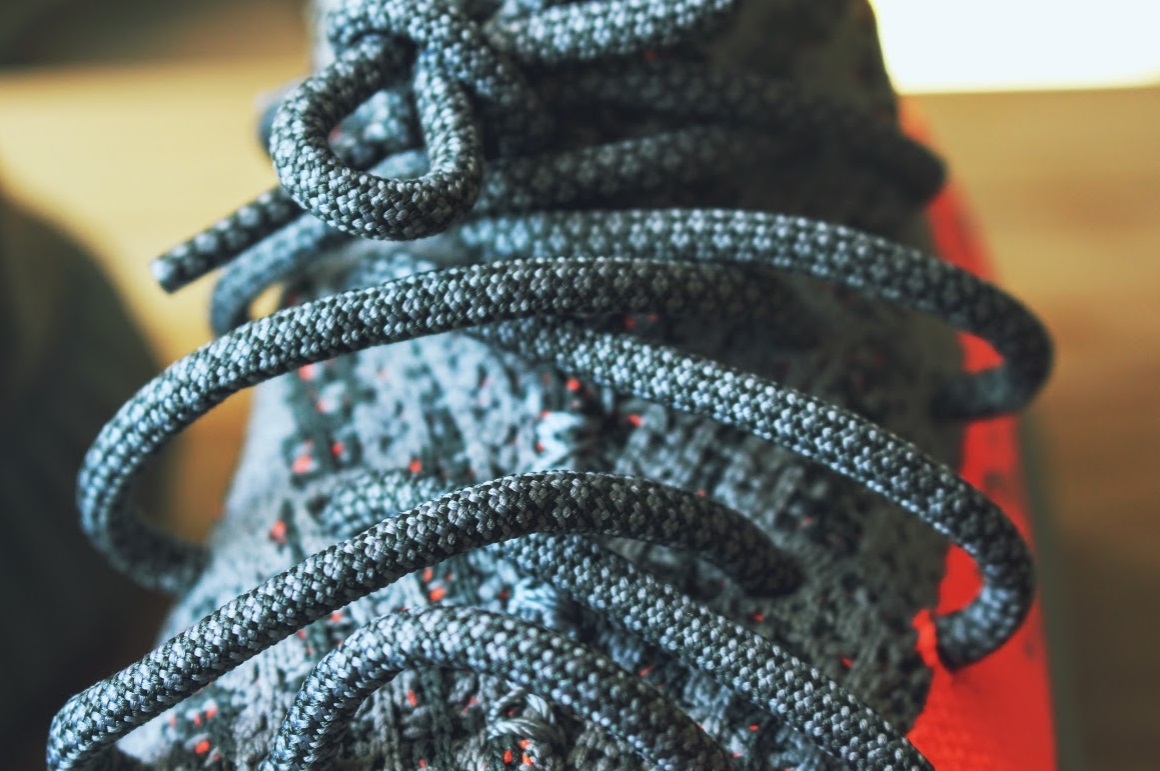 Comfort -

75%

Price -

90%

Look -

88%
Yeezy Boost 350 V2 Review
If given the chance to wear a version 1 or 2 I would pick 1 every time, sorry Kanye.